Dismiss Your Ticket
Getting a ticket sucks! Use Gold Traffic School to help you dismiss your traffic ticket in Miami-Dade County.
Free Cert. in 30 mins
You don't have to pay extra for your certificate. Get it delivered straight to your inbox less than 30 minutes.
Moneyback Guarantee
If you decide against the 4 hour BDI course, we will refund 100% of what you paid. Contact us to get started.
50,000+ 5-Star Reviews
We've helped thousands of people pass their BDI course. Over 50,000 5-star reviews prove how they love us.
---
---
Got a Ticket in any of the following Cities? We're Approved!
---
Dismiss Your Ticket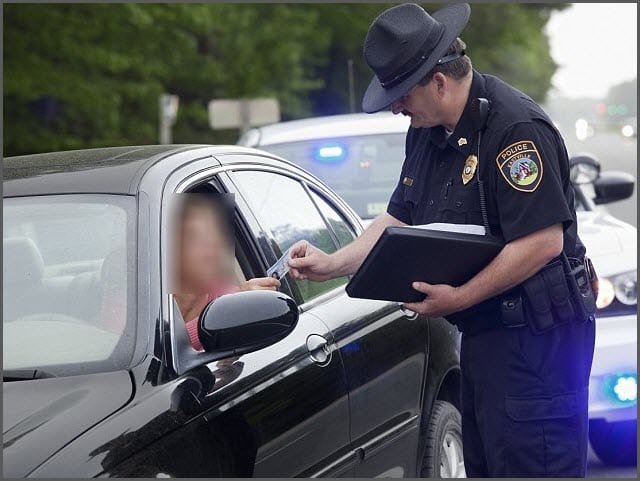 Florida Basic Driver Improvement (BDI) Course (4 Hours)
Get your BDI certificate in 30 minutes without leaving the house!
The Gold Traffic School BDI is 100% online, fully licensed and governed by the laws of Florida.
We understand that everyone has busy lives and can't spare the time to attend classes in person. The Gold Traffic School BDI course is online so you can learn at your own pace. You can do it on a laptop, phone or tablet - so it's great for on the go too. If you've done it before you can go faster or if you're new to the 4 hour BDI course, you can take your time. As soon as you're done, you'll receive the certificate in 30 minutes at no extra cost.
Because we're a Florida online traffic school, you can take the test as many times as you want! This is included in the cost of the BDI course so you don't have to pay any extra to take it again. Compare that to some other traffic schools in Florida that only let you take the test a limited number of times.
Unlimited Course Retakes
Fully Narrated Course
Court/DMV Reporting

Only 7 Chapters to Study
Guaranteed Lowest Price
Login & Out Anytime.

99.99% Passing Rate
Works on Mobile & Tablets too!
No Hidden Fees

Why do I need to take the Florida Basic Driver Improvement Course?
Many drivers take the BDI course after getting a ticket in Florida. Unfortunately, taking the BDI course can't get rid of your fines but it does mean:
Your insurance premium will not increase
Points will not be added to your record
Gold Traffic School will even contact the court for you to report your BDI course certificate!
There are other reasons for taking the BDI. Taking the 4 hour BDI course will teach you to drive more safely which helps you protect your loved ones and other road users. Traffic laws change regularly and it's up to you as the driver to keep up to date. You don't want to get pulled over by a cop for violating a new traffic law.
---
CONSISTENTLY RATED 5-STAR ON GOOGLE, FACEBOOK & YELP!


Yelp Reviews (5.0/5.0)
---
Study at your own pace
Want to finish the BDI course in a morning or a month? We've got you covered. The progress on your account is autosaved.
Learn on the go
You can learn at home, at work, or even on the bus. Gold Traffic School works on mobile, tablet and PC so you can study anywhere.
Not just reading
Gold Traffic School uses videos and animations to help you learn. Don't worry, it won't feel like you're back in high school with us.
With you every step of the way
Whenever you have a question we're here to help. We've got live chat, email and phone support with a friendly team ready to help.
We respect your privacy
We encrypt all of your information and never sell it to third parties. As soon as you're finished the BDI course, your information is removed from our servers.
We work with the DMV
We're fully licensed in Florida. If the Court or DMV have a problem with your information, we will contact you to get it resolved.
We don't waste your time
Our course is only 7 chapters, easy to study and includes practice quizzes so you can pass the 4 hour BDI course first time.
99% Success Rate!
A 99% success rate pretty much guarantees you success at the Florida BDI course. Our course is designed to help you pass first time.